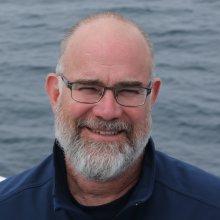 Brian Norris
Seafloor Mapping Intern, Navigation Intern
Consultant
GeoSpire
Tell us about your work / research. What kinds of things do you do?
I am a Consultant with a background in Leadership, Business Management, and Surveying Engineering. My global-oriented business philosophy is built on trust, ethics, integrity and a passion for success. I have a business and technical experience in the fields of land surveying, mapping, GIS, engineering, and forestry. I am registered as a Professional Land Surveyor in eight US states.
What sparked your initial interest in your career?
I have always been interested and involved with STEM-based activities and how they are applied to real-world situations. Surveying and Engineering, especially from a global outlook, were natural fits for me.
Who influenced you or encouraged you the most?
My father.
What element of your work / study do you think is the most fascinating?
Working in the field of archaeology has been very interesting from a surveying, mapping and engineering point of view.
What other jobs led you to your current career?
As a Professional Land Surveyor, I have experience in boundary, topographic, geodetic, utility, archaeological, photogrammetric and LiDAR control surveys. I have worked in urban and rural environments, including in various developing countries. I have worked globally on many Engineering, Forestry and Archaeology based projects. To expand this use of experience to contribute, help, and learn more about the Nautilus Exploration Program is exciting.
What are your degrees and certifications?
Degrees:
• M.B.A. - Business Administration, Husson University
• B.S. - Surveying Engineering, University of Maine
• A.A.S. - Land Surveying/Forestry, Paul Smiths College of Arts and Sciences
Licenses:
Registered as a Professional Land Surveyor in eight US states.
What are your hobbies?
Outdoor activities and traveling.
What advice would you give to someone who wants to have a career like yours?
Keep an open mind, listen, respect, have a strong work ethic, continue to learn and have fun while providing high quality results.