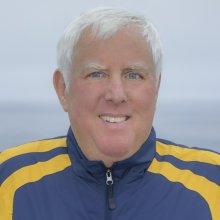 Arthur H. House
Guest
Adjunct Professor
University of Connecticut
Tell us about your work/research. What kinds of things do you do?
I consult on cybersecurity matters and teach a course regarding national and cyber security.
What sparked your initial interest in your career?
I became interested in international relations through travel, graduate school and work with the World Bank and the U.S. Government.
Who influenced you or encouraged you the most?
College and graduate school professors and early professional mentors.
What element of your work/study do you think is the most fascinating?
The confluence of intelligence and national security decisions.
What other jobs led you to your current career?
Several: World Bank Officer; Special Projects Officer at the National Security Council; Chief of Staff to a U.S. Senator; Volunteer Firefighter; Director of Communications and Congressional Relations for the Director of National Intelligence; Chairman of Connecticut's Public Utilities Regulatory Authority; Editorial Writer for a Connecticut Newspaper.
What are your degrees and certifications?
B.A. in Political Science, Tufts University; Ph.D in International Relations, Fletcher School of Tufts University; several firefighter certifications; security clearances; French language qualifications.
What are your hobbies?
Writing, sailing, outdoor work/gardening.
Expeditions
Arthur participated in the following Ocean Exploration Trust expeditions: