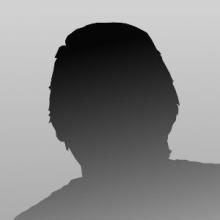 Alex Ligon
Science/Data Team, ASV Operator
Physical Science Technician
NOAA/Navigation Services Division/Navigation Response Branch/ Navigation Response Team-Stennis/ Uncrewed Systems Team
Tell us about your work/research. What kinds of things do you do?
As part of the Navigation Response Branch's Response Team-Stennis, I specialize not only in emergency response hyrdrographic surveys after catastrophic storms and incidences in our coastal waters, but also in integrating Uncrewed Systems within our operational procedures. These systems primarily involve small Uncrewed Vehicles such as the Echoboat 160 (soon to acquire the EB 240) and the Remus 100, as well as larger Uncrewed Vehicles such as the Remus 600. My team and myself are responsible for all maintenance, acquisition, processing, and reporting of data collected by these systems. Our work is focused on near shore hydrographic surveys. Utilizing these assets in place of crewed vessels allows for operational safety, keeping crewed vessels out of hazardous shallows, as well as functioning as a force multiplier for hydrographic data collection.
What sparked your initial interest in your career?
Well, the first time I heard of NOAA was in 1996 watching the summer blockbuster hit starring Bill Paxton and Helen Hunt, Twister. I immediately wanted to join a storm chaser crew in support of the National Weather Service. My love of the ocean is ingrained in my DNA. I grew up in Wilmington, NC and spent everyday possible in the water. After bouncing around in my rebellious youth I landed in the Marine Technology Program at Cape Fear Community College. I fell in with the Hydrographic Systems and Acquisition component of the courses. After graduating in 2013, I was hired on to the NOAA Ship Thomas Jefferson as an Assistant Survey Technician, and my career was set.
Who influenced you or encouraged you the most?
Jackie Degan and Jason Rogers were huge advocates during my time at CFCC. All of my CO's, OPS Officers, and Chiefs while sailing on OMAO ships, and while working with OCS have been incredibly supportive; especially Retired Admiral Shep Smith, and my previous Chief, Commander Lomnicky.
What element of your work/ study do you think is the most fascinating?
I really enjoy the acquisition planning and logistics.
How did you get involved with the TBNMS project with OET?
I was selected to represent my team by our line office, Navigation Response Branch.
What other jobs led you to your current career?
I have held many different positions within and outside of NOAA. All have had some sort of an influence on my work ethic, problem solving, and interpersonal dynamics.
What are your degrees and certifications?
Assoc. Science Marine Technology. University of Southern Mississippi Unmanned Systems Tier 1 Certified, Currently enrolled with USM Marine Science Hydrographic Program
What are your hobbies?
I love playing guitar, running my little boy Frankie around with my wife Emma, and nice glasses of bourbon on the porch on a cool night.
What advice would you give someone who wants to have a career like yours?
Always have a zip-tie handy.