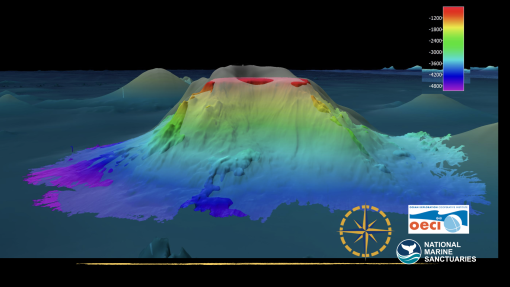 Ocean Exploration Trust
Next on Nautilus:
Luʻuaeaahikiikalipolipo - Mapping Submerged Seamounts in Papahānaumokuākea MNM
Tuesday, November 2, 2021 — 10:00 am Hawaii • 1:00 pm Pacific • 4:00 pm Eastern
How do you find the shape of a mountain masked by thousands of meters of water? In the Lu'uaeaahikiikalipolipo expedition, teams have been using acoustic technology to peer through the waves revealing the shape of the seafloor in the Papahānaumokuākea Marine National Monument (PMNM). This expedition is the first of a series collaborating with the PMNM team to better understand the largest conservation area under the US flag. Join this live Q&A with our seafloor mapping team including Expedition Leader Emil Petruncio, Mapping Lead Erin Heffron, Seafloor Mapping Intern Anna Sulc, and PMNM Education Coordinator Andy Collins as they share the importance of the mapping process to understanding the monument and what new data means for future exploration and protection.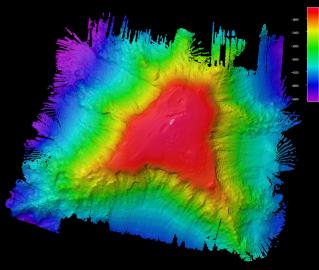 E/V Nautilus Expedition
This 20-day expedition will involve multibeam and sub-bottom profiler mapping on Liliʻuokalani Seamounts, located in an expansion area of the Papahānaumokuākea Marine National Monument (PMNM). PMNM encompasses 582,578 square miles of the Pacific Ocean, an area larger than all the United States' national parks combined, and is one of the largest marine conservation areas in the world.