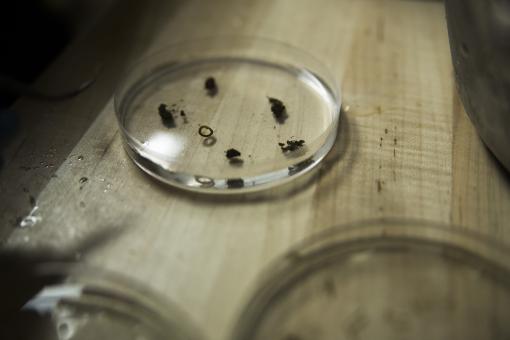 Ocean Exploration Trust
In honor of Black History Month, we would like to point our audiences toward some of the amazing Black science organizations supporting explorers, scientists, engineers, educators, and the next generation. In 2021, Black workers made up only 9% of STEM employees in the United States. Join (and consider supporting!) these organizations year-round to help break down systemic barriers and support a more inclusive, equitable future for science and our planet.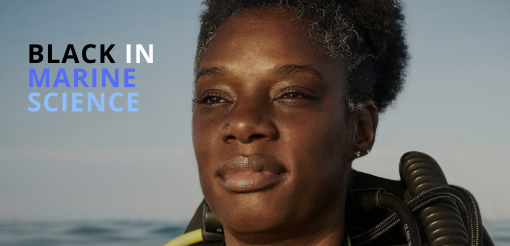 Black in Marine Science 
What started as a #BlackInMarine Science week of celebration and acknowledgment of Black voices in the field in 2020, Black in Marine Science was founded by environmental ecologist Dr. Tiara Moore and has grown into an active non-profit organization aimed at inspiring younger generations, celebrating Black excellence, and shedding light on the lack of diversity in the field. Check out their weekly YouTube series for all ages (new videos every Friday and Saturday) to meet more Black scientists and science communicators sharing ocean science stories.

Black in Geoscience
Black in Geoscience's mission is to" acknowledge, amplify, and support the work of Black earth and planetary scientists from around the world." Through sharing resources, expanding networking capabilities, and making their voices heard on social media, this professional organization emphasizes the work of historically underrepresented groups in STEM within science and society.
Learn more about Black in Geoscience here.

The Black Microbiologists Association
The Black Microbiologists Association was created by microbiologists Dr. Ariangela Kozik and Dr. Kishana Taylor "in response to the sustained underrepresentation of Black people in microbiological education, training and research both here in the U.S. and globally." The organization facilitates connections and provides advocacy resources for members to transform systems of marginalization for Black expertise, voices, and perspectives. Check out their job board and follow along for #BlackInMicroWeek each September. 

Black Women in Ecology, Evolution, and Marine Science
Black Women in Ecology, Evolution, and Marine Science (BWEEMS) is "devoted towards pushing the bounds of science, fostering community, and elevating the Black Women who continue to drive innovation in ecology, evolution, and marine science despite being historically overlooked and isolated in the field." Created by Dr. Nikki Traylor-Knowles, they work to regularly spotlight members while promoting public resources to get involved and events in the BWEEMS Resource Hub. Check out their Pathways to Open Science data course happening now! 

Minorities in Aquaculture
Passionate about food supply and marine resource use? Founded by Imani Black, Minorities in Aquaculture support women of color who are working or interested in the field of aquaculture and the seafood industry. This includes education on the field's environmental benefits and career support. By creating an empowering space for women in the field, this organization aims to create a more diverse, inclusive aquaculture community in the rapidly growing industry.

National Society of Black Engineers
As one of the country's largest student-governed organizations, the National Society of Black Engineers (NSBE) has been supporting and promoting "the aspirations of collegiate and pre-collegiate students and technical professionals in engineering and technology" for almost 50 years. NSBE is committed to building a pipeline for students, educators, and professionals to become culturally responsible Black Engineers who excel academically, succeed professionally, and positively impact the community. Support this work by getting involved with K-12 classroom challenges or their national convention in March.
Society of Black Archaeologists 
Passionate about history? Created in 2011, the Society of Black Archaeologists highlights the past and present achievements of people of African descent in the field of archeology while also advocating for the "proper treatment of African and African Diaspora material culture." The society ensures community collaborations and promotes more people of African descent to enter the field. Check out events across the month of February on the future and impact of Black cultural heritage.