Blog:
2018 Nautilus Ambassadors Join the Corps of Exploration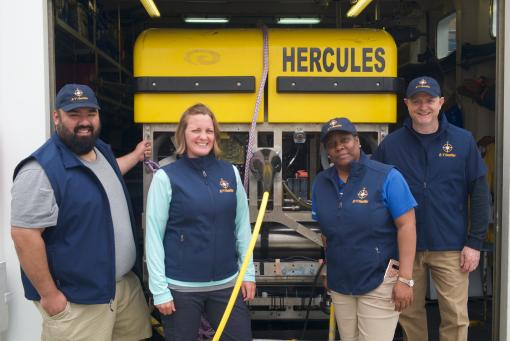 Ocean Exploration Trust
The Corps of Exploration is launching the 2018 Nautilus expedition welcoming aboard the 2018 cohort of the Nautilus Ambassador Program. Nautilus Ambassadors are selected for their leadership in education and commitment to bringing unique science, technology, engineering, and mathematics educational experience to their learners. Each represents a community participating in the OET Community STEM Program and will return home as role models and leaders in helping other educators become familiar with the importance of ocean exploration as well as OET's education programs and resources.
Selected from a competitive pool of applicants, Nautilus Ambassadors are invited aboard Exploration Vessel (E/V) Nautilus to experience life aboard a research vessel and to see firsthand how deep-sea exploration and research is conducted. The group will gain exposure to real-world applications of the science, technology, engineering, mathematics, arts, and leadership skills taught in classrooms, after-school programs, museums, and educational institutions ashore. The Nautilus Ambassadors join the Corps of Exploration as full expedition members shadowing STEM professionals around the vessel, standing watch during exploration dives using remotely operated vehicle technology, and helping to communicate the excitement of exploration and discoveries on www.NautilusLive.org.   
Furthering their reach as community role models, Ambassadors conduct ship-to-shore live Q&A broadcasts to museums, aquaria, libraries, camps, schools and educator conferences for their hometown audiences. They also share their unique perspectives contributing to lesson plan development and OET's social media.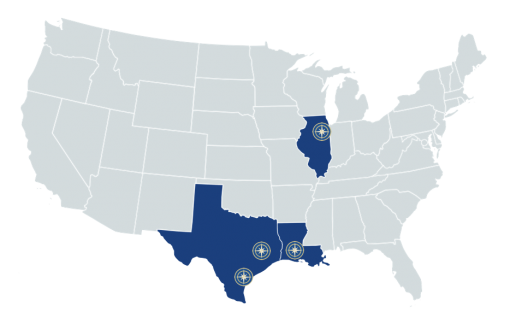 Credit
Ocean Exploration Trust
With the support of OET partner CITGO, four Nautilus Ambassadors have been selected to participate in this unique professional development program this year. Since 2014, CITGO and OET have partnered to support educator professional development opportunities, STEM enrichment curricula, at-sea and in-classroom programs across greater Lake Charles, Louisiana, Houston and Corpus Christi, Texas, and Lemont, Illinois.  
Lake Charles, Louisiana's CITGO Nautilus Ambassador is Terri Miller, who teaches fourth-grade at Barbe Elementary School. She advises the math team and also is a leader in the Engineering is Elementary Club in Lake Charles. Miller describes her career as having many opportunities, but none as gratifying as teaching. Miller sees that teaching science has changed over the last couple of years. Incorporating STEM into the curriculum has motivated her students more than she has ever experienced! Miller's students want to be challenged and the daily conversations in the classroom fascinate her. Miller was honored as CITGO's STEM Teacher of the Year for Lake Charles last fall. She is grateful for this once in a lifetime opportunity to experience life aboard Nautilus while making contributions to ocean exploration!
Simon Rios, Jr. is sailing as the CITGO Nautilus Ambassador representing Corpus Christi, Texas. Rios holds many roles in the CITGO Innovation Academy at Moody High School including being the Head Coach for Land Robotics teams, a yearbook advisor, and the freshman-level engineering teacher. Part of Mr. Rios' unique teaching style comes from his academic degree in English. He leverages his skills to support robotics students to document, present, and communicate with others on both technical and introductory levels of understanding. He is currently tackling a personal challenge of learning computer science feeling that understanding this foreign language will undoubtedly help his students in robotics, but it is also something that will help him grow as an educator.  

The STEM Community of Lemont, Illinois is represented by CITGO Nautilus Ambassador Jeff Brown. Brown teaches Engineering Design, Computer Aided Design, Architecture and 3D Design & Animation at Lockport Township High School and is also one of the mentors for the FIRST Robotics FRC team. Brown was honored as CITGO's STEM Teacher of the Year for greater Lemont last fall. He describes the most fascinating part of his work to be all of the changing and brand new technology in the design field. He enjoys working with technology with students to see them grow, mature and develop new skills on a daily basis.

CITGO Nautilus Ambassador Amelia Cote represents Houston, Texas, her home district of Alief Independent School District, and Olle Middle School where she teaches seventh-grade science. Cote feels seventh-grade students are an exciting age to teach because of how much the students change throughout the year. She enjoys working in a challenging environment where she can inspire kids to love learning about animals and how nature works.
After their expedition at sea, each Ambassador returns home equipped as an education community leader helping colleagues and students become engaged in ocean exploration. Nautilus Ambassadors are important hometown STEM role models and expand the impact of OET's education mission to inspire the next generation of explorers and STEM professionals.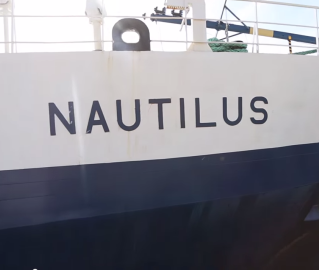 Expedition
Launching the 2018 Nautilus Expedition Season, this short mapping expedition will transit from San Pedro to San Francisco, with seafloor mapping focused on completing gaps from previous mapping expeditions. Three areas have been identified for mapping with the Nautilus multibeam echosounder and sub-bottom profiler in the Channel Islands National Marine Sanctuary and adjacent waters.