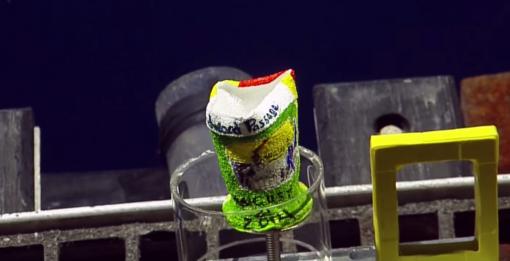 Ocean Exploration Trust
One of the activities that teams on board often do is illustrate styrofoam cups and then send them down to the ocean floor attached to Hercules or Argus. The pressure shrinks the styrofoam and the effect is a miniature cup!
Karen illustrated a cup and had Clancy Emanuel of the ROV engineering team device a mount to place it on the front of the ROV Hercules so we could film it dropping to the bottom.
Success! The cups and illustrations are part of a collaboration with National Geographic Kids.
Watch the cup shrunk in this clip, captured on Hercules' main camera: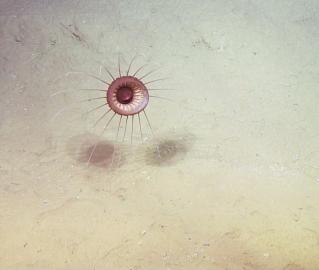 Expedition
The Windward Passage, located between Cuba and Haiti, is a major conduit between the Atlantic Ocean and Caribbean Sea. It is a site of complex currents, mixing and exchange of water that have been little explored despite the historical importance of this region as a major shipping route.