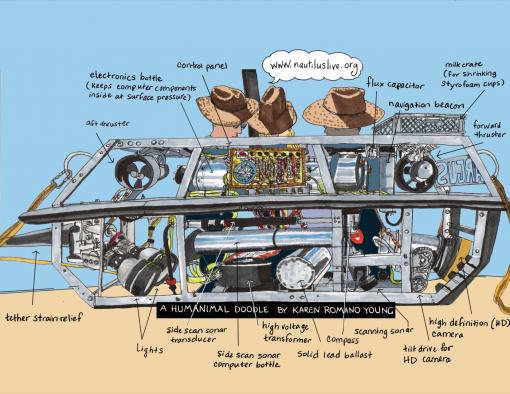 Karen Romano Young
Karen Romano Young is on board E/V Nautilus as a Science Communication Fellow and is a writer and illustrator whose work often focuses on ocean science. Her Humanimal Doodles comic appears regularly in Odyssey, the science magazine for kids. During the Windward Passage expedition, Karen will be a communications fellow aboard E/V Nautilus, talking ship-to-shore about the explorations Hercules and its partner Argus are making in the deep ocean. She's sending comics back to shore to tell the story of her journey.
Welcome to the control van, the hub of operations on E/V Nautilus.
Two Girls and a Buoy, featuring our ocean drifter project.
Introducing ROV Hercules, our primary remotely operated vehicle.
The first dive of the Windward Passage expedition. The ROV Hercules is off to explore the deep!
See the drawing process in this timelapse clip.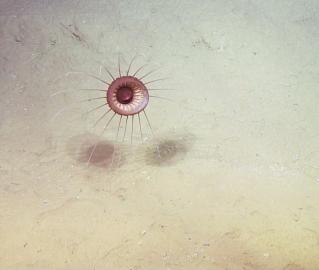 Expedition
The Windward Passage, located between Cuba and Haiti, is a major conduit between the Atlantic Ocean and Caribbean Sea. It is a site of complex currents, mixing and exchange of water that have been little explored despite the historical importance of this region as a major shipping route.